Property List
Explore our curated selection of properties in Shiga, where each home is more than just a space
it's a doorway to a life of tranquility.
Whether you're looking for a cozy apartment or a spacious family house,
our extensive list is designed to help you find your perfect match.
Buying Guide
Welcome to your comprehensive guide to purchasing property in Shiga.
Our aim is to make the buying process as smooth and transparent as possible for our international clients.
Here's what you need to know to navigate the market confidently
---
Market Research & Information Gathering
Gather the latest data and trends about the real estate market in Shiga Prefecture. Understand regional characteristics and price ranges to inform your purchasing decisions.
Budget Planning
Set a budget for purchase and remodeling. Explore financing options for foreigners and formulate a financial plan.
Property Selection
Use English-speaking real estate agents or online tools to search for properties that meet your criteria. Evaluate benefits and constraints for foreigners.
On-site Property Inspection
Check the actual condition, location, and neighborhood environment of the property from a foreign perspective. Assess the scope and cost of renovations needed for remodeling.
Remodeling Plan Consideration
Collaborate with English-speaking remodeling companies to develop a remodeling plan tailored to your cultural background and lifestyle.
View More Steps

Purchase Procedures

Verify contract details in English and address legal requirements and tax systems specific to foreigners. Support a transparent and secure transaction.

Legal Procedures

Provide support for legal procedures like real estate registration. Offer advice on international taxation and legal applications.

Starting Remodeling Work

Report the schedule and progress of remodeling work in English, ensuring transparency. Perform construction reflecting cultural needs.

Handover and Inspection

After the remodeling is complete, conduct the property handover and quality inspection. Ensure compliance with standards and make final adjustments as needed.

Moving In

Support for moving in tailored to the unique needs of foreigners.Preparation and adjustment for life in a new country.
---
About Shiga
Discover the serene beauty and rich culture of Shiga Prefecture. Nestled next to the majestic Lake Biwa, Japan's largest freshwater lake, Shiga offers a unique blend of peaceful countryside and vibrant local communities. From its historical landmarks to its modern amenities, Shiga is an ideal destination for those looking to enjoy a harmonious lifestyle.
Frequently Asked Questions (FAQ)
Can foreigners buy real estate in Japan?

Foreigners can buy real estate in Japan. Our company deals with properties in Shiga Prefecture and offers support regardless of nationality.

Is a residence visa required to purchase real estate in Japan?

No special residence visa is required for real estate purchase. We provide full support to foreigners considering buying in Shiga Prefecture.

What are the tax implications of buying real estate in Japan?

Taxes such as registration and license tax, and real estate acquisition tax apply. We explain the details of taxes for properties in Japan.

I want to live in a property that incorporates elements of my own culture. Is it possible to remodel?

In Japan, it is entirely feasible to create a living environment that incorporates elements of your own culture through remodeling. There are experts who can handle a variety of designs and architectural styles, enabling them to propose remodeling plans that suit your cultural needs and preferences. Options are varied, ranging from Western-style kitchens, Japanese-style rooms with tatami mats, to interiors that incorporate design elements from specific countries.

I'm not sure how to judge the quality of a property. Is it possible to receive professional advice?

When judging the quality of a property, various elements need to be considered, including the structure of the property, location, neighborhood environment, future value, and legal issues. As real estate professionals, we provide comprehensive evaluation of these factors to support you in choosing the best property. We also collaborate with experts who conduct property inspections and evaluations, allowing us to provide objective and detailed information.
Company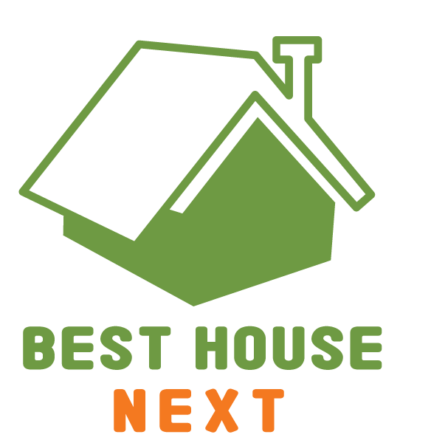 Welcome to Best House Next Co., Ltd., where we turn housing dreams into reality.
Founded on August 8, 2017, our dedicated team, led by CEO Satoshi Yoshimoto, has been at the forefront of designing, constructing, and managing wooden homes that blend traditional aesthetics with modern functionality.
Located at: 1007-3 Ono, Ritto-shi, Shiga Prefecture 520-3016, Japan
Our Mission: With a modest capital of 3 million yen and a passionate team of five employees, we specialize in the restoration of old folk houses, renovating used houses and apartments, and creating custom-built homes that resonate with the essence of Shiga's rich cultural backdrop.
Our Services: From the initial design to the final touches of interior planning, we ensure every aspect of your home reflects excellence. We also deal in real estate sales and management, providing comprehensive solutions to your living space needs.
Contact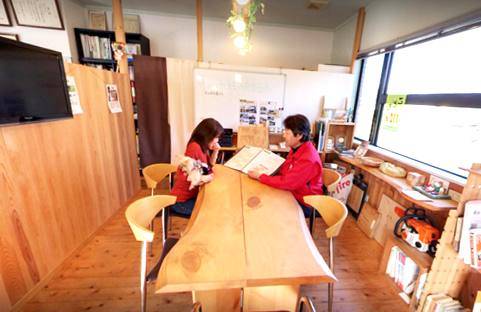 Contacting us is the first step in addressing all your real estate queries and concerns. We value each customer's individual needs and are committed to providing trustworthy services. No question is too small or insignificant for us. Please feel free to reach out with confidence. We eagerly look forward to hearing from you.
---